Schedule a FREE Onsite Consultation
Let our skilled painters color your world! Enhance the overall look and feel of your home! Increase the sell value of your house!
(224) 202-6324
Request a Callback
"Our most recent home improvement project included complete remodeling of the kitchen area and the 3 bathrooms. My husband and I decided on Top Remodeling Solutions after we have interviewed and got price quotes from 2 more contractor candidates. Starting with a time estimate of 3 months to complete the project and although there were some unknown but expected bumps along the way, they were able to finish it on time. Both quality of work and timely completion of the job were very important to us, and the team has delivered on both counts ;-)"
★★★★★
Loraine Noll, Arlington Heights IL
"The guys working on our bathroom renovation project were competent, punctual, courteous and easy to speak with. Dennis, their supervisor, was at our site on a daily basis, both overseeing the project and managing extra tasks. His team provided professional, thoughtful and viable resolutions and options for each situation and issue as they arose. We are very pleased with the results and won't hesitate on bringing them back for other construction projects in the near future."
★★★★
Marlene Arno, Palatine IL
"We have lived in our house for almost 10 years and it was time for some remodeling job. The kitchen and the bathrooms definitely needed some renovation. So we've changed the plumbing, the tiles and the bathtubs. Bought the kitchen cabinets from IKEA and of course we needed a handyman to assemble everything. Halfway through the project I decided I want the old hardwood floor refinished because of some scratches here and there. The best part - a very reasonable price from start to finish."
★★★★★
Michelle Watson, Arlington Heights IL
"Well, I needed someone to re-paint the house inside and out. After a thorough search on Google, I decided to call Top Remodeling Solutions and I'm glad I did. Scheduled an onsite consultation for the next day. The final quote was very detailed as to the scope of all work to be performed. They did a fantastic job on painting the house and even did some extra touch ups that were not originally discussed. In the end they didn't even charge me for that extra work. Much appreciated!"
★★★★
Sean Zimmer, Mount Prospect IL
"We bought a new house and wanted to change the carpets with hardwood floors in all living areas before we move in. Called four construction companies in the area and decided to go with Top Remodeling. Got a very competitive price quote and an excellent service that was finished ahead of schedule. Their skills exceeded our expectations and we'll definitely enjoy the new flooring for many years to come."
★★★★★
Karen Nelson, Schaumburg IL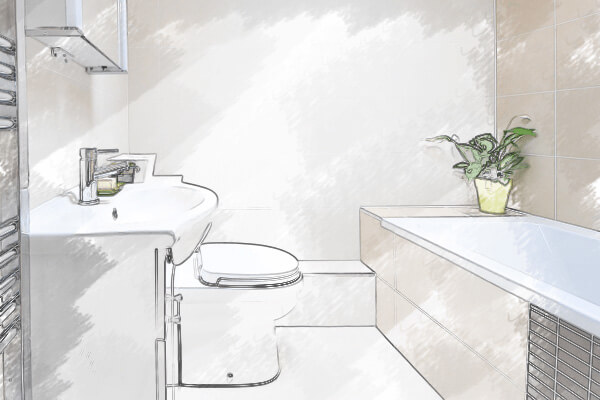 Achieve the desired design and functionality that enhance your lifestyle
Take Advantage of Our Painting Services in All Chicago Metro Areas
Maintain your home by making it look great inside and out. Work with our professional painters and decorators. They follow your instructions, take into account your desires and design, and transform your property into a dream home.
We ensure proper surface preparation and utilize only quality painting products
We help you choose the right colors for the design and decor you have in mind
We cover all furniture and personal belongings to protect them from splashes
We guarantee new fresh look of your house interiors and exteriors
Simply add colors to your life and feel the difference. Get a fresh exterior paint job to enhance the curb appeal of your house and paint the interiors to bring more style and positive emotions to your daily life. Personalize your living rooms in the fastest and most efficient way. It's also your quickest option to raise the value of your property.
Types of Paint, Finishes and Primer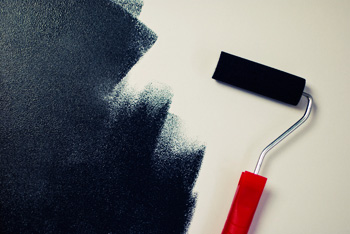 Water-based paint
It comes in a variety of finishes – matte, eggshell and high-gloss. Has low levels of toxic emissions, dries very quickly and is easy to clean afterwards. Ensures stable colors over time and resistance to cracking.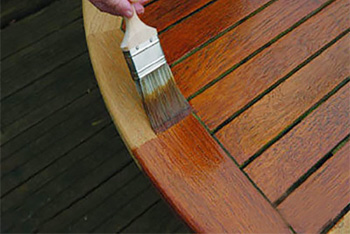 Oil-based paint
Most popular for its smooth finish on glossy furniture, woodwork, doors and floors.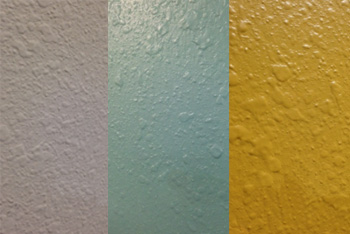 Paint finishes
Matte paint
Eggshell paint
Satin paint
Semi-gloss paint
Gloss paint
Paint primer
Used to seal bare surfaces and provide a better base for the paint. Water-based primer is applied on already painted walls, new drywall, galvanized metal and non-ferrous metals. Oil-based primer is for severely stained or damaged walls, under wallpapers, on paneling, ferrous metals and raw wood.
Work With Our Experienced Painters in Your Local Area
Get professional home and office painting services in all Chicagoland ZIP codes
Benefit from proper surface preparation and quality painting products
Get advice on what colors and paint types to use for your specific remodeling project
Enhance the interior and exterior look of your property and increase its selling value
Call (224) 202-6324 now to schedule our free onsite consultation
Schedule a FREE Onsite Consultation