Schedule a FREE Onsite Consultation
Install a new hardwood floor or refinish the old one. Benefit from the most appropriate hardwood floor repair or replacement solutions.
(224) 202-6324
Request a Callback
"Our most recent home improvement project included complete remodeling of the kitchen area and the 3 bathrooms. My husband and I decided on Top Remodeling Solutions after we have interviewed and got price quotes from 2 more contractor candidates. Starting with a time estimate of 3 months to complete the project and although there were some unknown but expected bumps along the way, they were able to finish it on time. Both quality of work and timely completion of the job were very important to us, and the team has delivered on both counts ;-)"
★★★★★
Loraine Noll, Arlington Heights IL
"The guys working on our bathroom renovation project were competent, punctual, courteous and easy to speak with. Dennis, their supervisor, was at our site on a daily basis, both overseeing the project and managing extra tasks. His team provided professional, thoughtful and viable resolutions and options for each situation and issue as they arose. We are very pleased with the results and won't hesitate on bringing them back for other construction projects in the near future."
★★★★
Marlene Arno, Palatine IL
"We have lived in our house for almost 10 years and it was time for some remodeling job. The kitchen and the bathrooms definitely needed some renovation. So we've changed the plumbing, the tiles and the bathtubs. Bought the kitchen cabinets from IKEA and of course we needed a handyman to assemble everything. Halfway through the project I decided I want the old hardwood floor refinished because of some scratches here and there. The best part - a very reasonable price from start to finish."
★★★★★
Michelle Watson, Arlington Heights IL
"Well, I needed someone to re-paint the house inside and out. After a thorough search on Google, I decided to call Top Remodeling Solutions and I'm glad I did. Scheduled an onsite consultation for the next day. The final quote was very detailed as to the scope of all work to be performed. They did a fantastic job on painting the house and even did some extra touch ups that were not originally discussed. In the end they didn't even charge me for that extra work. Much appreciated!"
★★★★
Sean Zimmer, Mount Prospect IL
"We bought a new house and wanted to change the carpets with hardwood floors in all living areas before we move in. Called four construction companies in the area and decided to go with Top Remodeling. Got a very competitive price quote and an excellent service that was finished ahead of schedule. Their skills exceeded our expectations and we'll definitely enjoy the new flooring for many years to come."
★★★★★
Karen Nelson, Schaumburg IL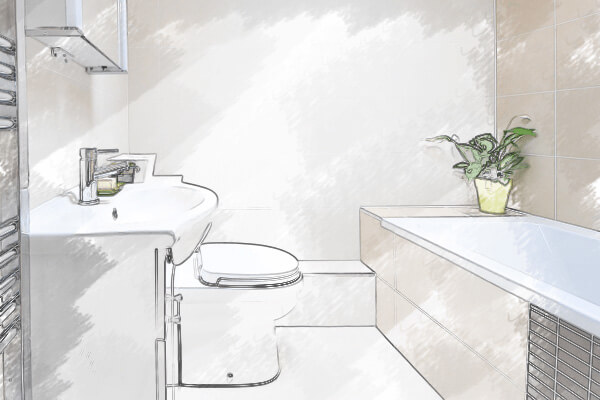 Achieve the desired design and functionality that enhance your lifestyle
New Hardwood Floor Installation For Your Home or Office
Wide range of flooring solutions: With many species, colors, styles and finishes
Custom floor designs: Let's create the desired floor that reflects your sense of style and personality
Improve the indoor air quality: Hardwood flooring is the best selection for people with dust allergies
High-end look and feel: All rooms just look warm, elegant, aesthetic and more spacious
Strength and durability: These high-quality hardwood floors last for generations when properly installed and maintained
Easy to clean: Because hardwood does not accumulate a lot of dirt, dust and debris, you just need to vacuum, mop and keep it dry
Choose Your New Hardwood Flooring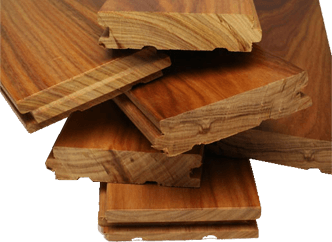 Solid hardwood flooring
Preferred by most homeowners. Very hard and durable. Some species have colors that stay the same with time, while others can change the color when exposed to direct sunlight.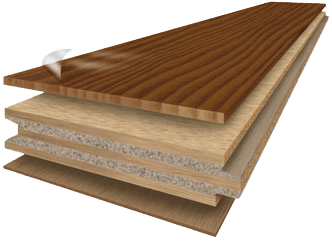 Engineered hardwood flooring
A good alternative to the solid hardwood floors. Made of several wood layers, fused together with pressure and heat. Has a great variety of species and finishes. Tends to be the more eco-friendly option.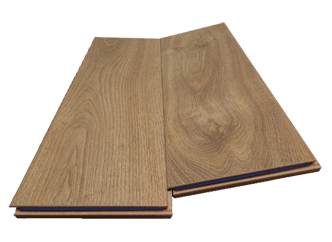 Laminate flooring
It has the beauty of the solid hardwood. It's easy on your budget. It's durable. It's very easy to install. Needs polishing or waxing.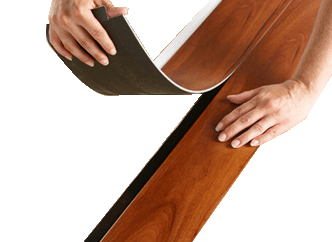 Vinyl plank flooring
High durability, easy installation and low maintenance. Also a budget-friendly choice. Perfect for kitchens, bathrooms, laundry areas or basements. Can be textured to look like a real wood, stone, marble, brick, tile, etc. Water-resistant, scratch-resistant and comfortable on your bare feet.
Hardwood Floor Refinishing, Repair and Replacement
Well, we all know that with time the hardwood floor will lose colors, get dull and scratched. And before you decide to install a brand new hardwood flooring, why not consider restoring and refinishing the existing ones. Bring back their natural beauty, their shine and luster, and protect them for years to come.
There is no easy way to avoid scratches on the surface or some issues caused by the expansion and the contraction of the wood. That's why for any minor or major structural problems with your flooring we can offer the most appropriate repair or replacement solution. We cover all ZIP codes in Arlington Heights, Schaumburg, Palatine and Mount Prospect.
While hardwood floors add value and beauty to your home, foot traffic, pets and everyday life take their toll. Some damaged floors might have to be refinished, while others can get back their shine and luster with buffing, waxing and polishing.
And while you can find a lot of home-made recipes for natural floor polish and do it by yourself, you better leave it to our professionals because of their know-how and expertise.
The Most Modern Solution For Your Floors – Epoxy Flooring
The most advanced solution for a floor that's strong, durable, looks fantastic, easy to maintain and is more affordable than any other type – the epoxy resin flooring. Epoxy is a system that's made of two main components – resins and hardeners.
When mixed together they form a plastic material that is both strong and resistant to degradation. Can be applied on multiple layers (epoxy flooring) or just one surface layer (epoxy coating).
Schedule a FREE Onsite Consultation